Congrats to all the Supplement Awards winners!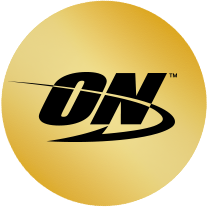 Optimum Nutrition
Brand of the Year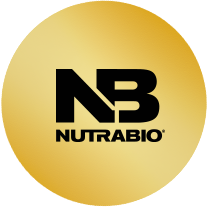 Nutrabio
Breakout Brand of the Year
PRE-KAGED, 20 Servings
Kaged Muscle
Turn Up Your Workout Intensity and Increase Performance with a Revolutionary Workout Primer*
$37.99
Protein Powder of the Year
2 For $70
Gold Standard 100% Whey, 3.35 Lbs. - 50 Servings
Optimum Nutrition
24g of Whey Protein with Amino Acids for Muscle Recovery and Growth*
$47.99
C4 Original, 30 Servings
Cellucor
An Advanced Pre-Workout Formulated for Anyone Seeking Increased Energy and Focus*
$29.99
Recovery Product of the Year
Xtend, 90 Servings
Scivation
Intra-Workout Powder with 7g of BCAAs to Build Muscle, Burn Fat, and Aid Recovery During Workouts*
$64.99
Breakout Product of the Year
Kasein, 4 Lbs.
Kaged Muscle
Ultra-Premium, Cold-Processed Micellar Casein Isolate
$54.99
Buy 1 Get 1 50% Off
Combat Crunch Bars, 12 Bars
MusclePharm
Gluten Free Multi-Layered Baked Bar with 20G of Protein
$24.99
Fat Loss Product of the Year
Buy 1 Get 1 50% Off
Hydroxycut Hardcore Next Gen, 180 Capsules
MuscleTech
Scientifically Tested Key Weight Loss Formula*
$44.59
Creatine Product of the Year
Buy 1 Get 1 50% Off
Platinum 100% Creatine, 400 Grams
MuscleTech
5g of Micronized Creatine to Support Lean Muscle and Increase Strength*
$10.78
Super Mass Gainer, 6 Lbs.
Dymatize
Formulated with 52 grams of Protein to Support Massive Gains*
$27.99
Animal Stak, 21 Packs
Animal
The Complete Anabolic Support Vitamin Stack*
$35.49
Women's Product of the Year
2 For $39.99
Opti-Men, 150 Tablets
Optimum Nutrition
Active Ingredients and Essential Daily Nutrients in One Convenient Tablet*
$23.98
Clothing and Accessory Product of the Year
Classic, 28 Oz.
BlenderBottle
Revolutionary Wide Mouth Shaker Bottle
$7.99
Don't be left in the dark
Subscribe to our weekly emails for a heads-up on all of our sales and specials.
* These statements have not been evaluated by the Food and Drug Administration. This product is not intended to diagnose, treat, cure, or prevent any disease.